With WebGAEB, you are able to convert multiple different data formats - free, fast and without needing to create an account. It doesn't matter if you're using GAEB, Excel or ÖNorm - WebGAEB runs without installation in your browser, doesn't require an user account and supports many formats.
Not only in the building industry, but ever increasing in commerce, the GAEB formats are used to structure data exchange processes.
To start the conversion process, select your input file - LV Elementary School.onlv in this example.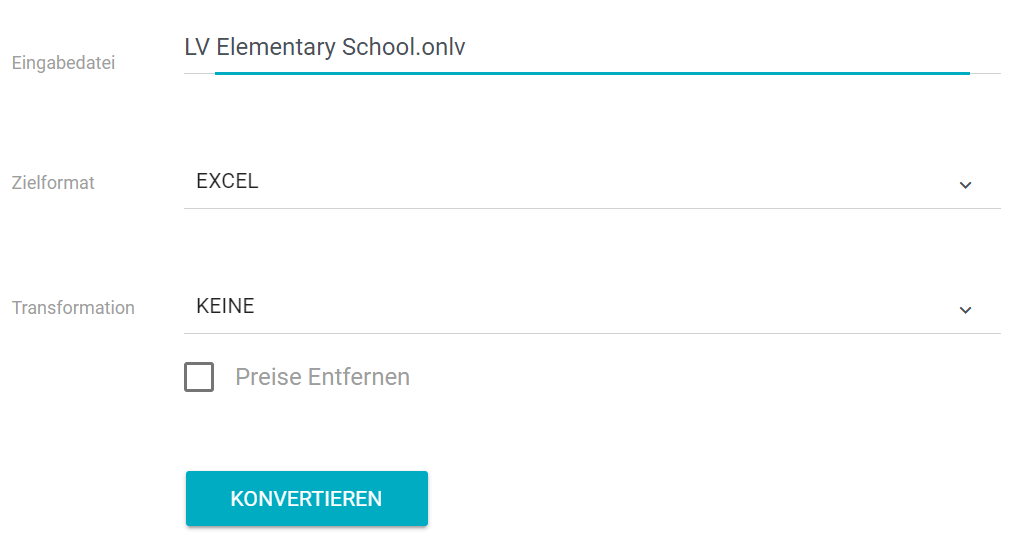 Now you just have to select a target format, for example Excel. Finally, click on the Konvertieren button and the download of your conversion result will start in a few moments. You can continue reading here to find out how to do project calculations in Microsoft Excel.
Do you want to know more? We're happy to support you in everything about GAEB, ÖNorm or BIM - no matter if you're an architect, engineer or a software developer.